This catalog was featured in Graphic Design USA: American InHouse Design Awards in the December 2018 edition for Catalog Design.
A clean, current, gender neutral, and organic layout design was my goal when creating this mini magazine. The focus of the client was to highlight Young Living's best selling essential oils by showcasing each oil closeup, and also showing some of its functions and uses. My team shot 1-3 images of each oil: one as a close up and one in a lifestyle setting.
Through mood boards, inspirational photos, mockups, and colors, I developed this photography style for the photography team. The shoot for this magazine was the first imagery produced to showcase Young Living's new photography look and feel.
I led a team of photographers, stylists, and producers as art director for a 9 day shoot.
MOOD BOARD

I started by gathering design and photography styles, concepts, colors, etc. and creating a mood board for the company executives to review and approve.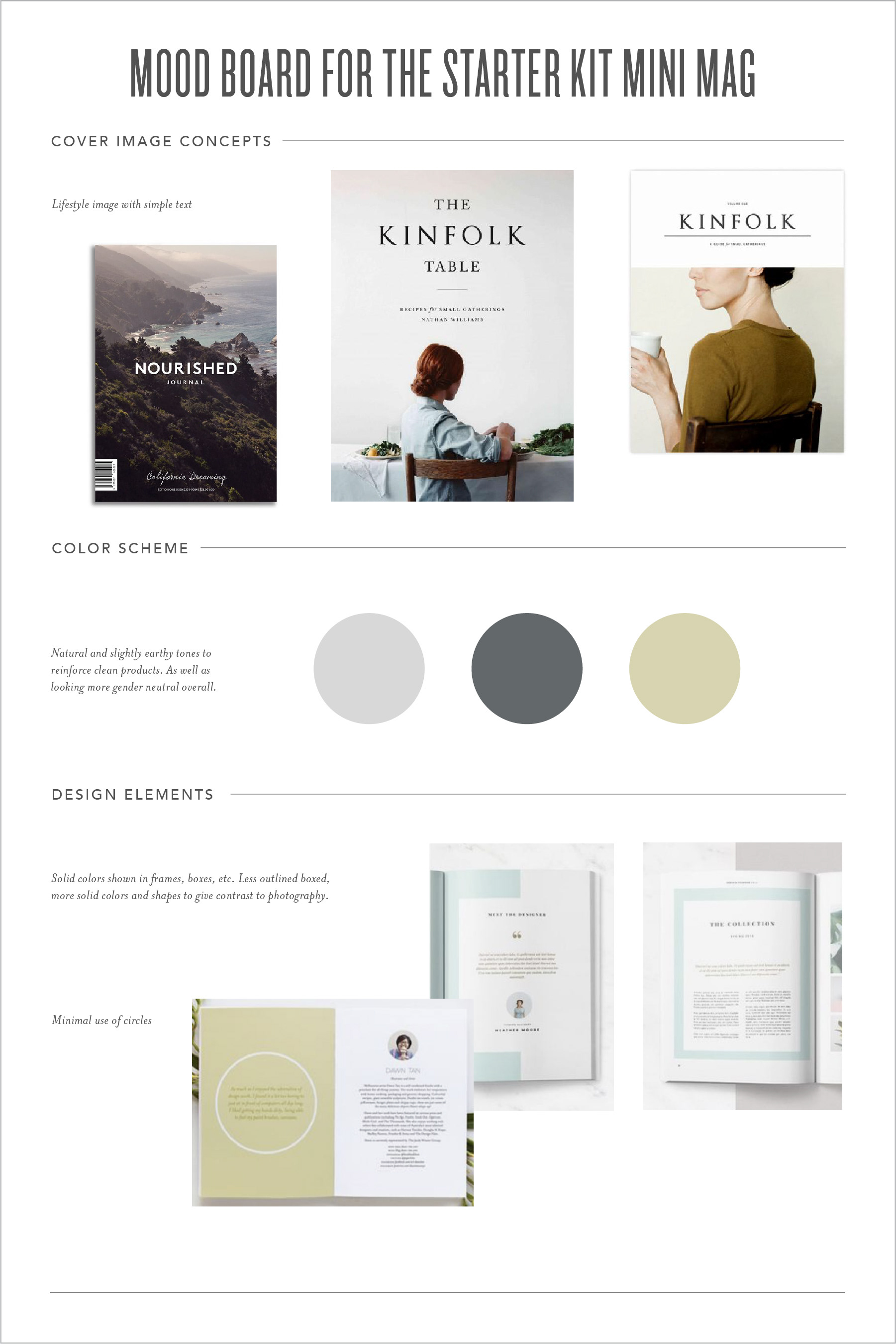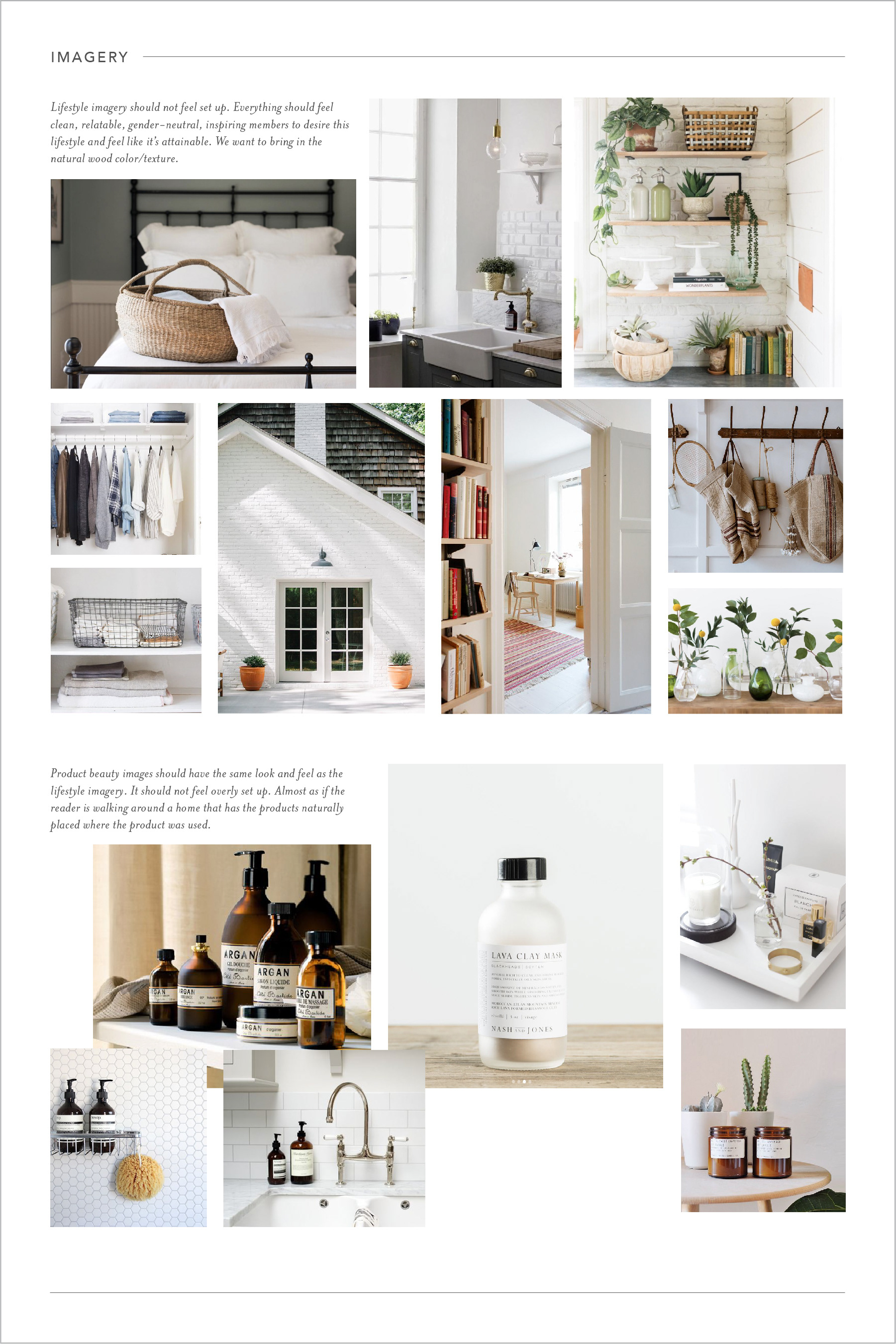 MOCKUP
Once the overall style was approved by executives, I moved forward by created some mockup designs of most spreads and the cover.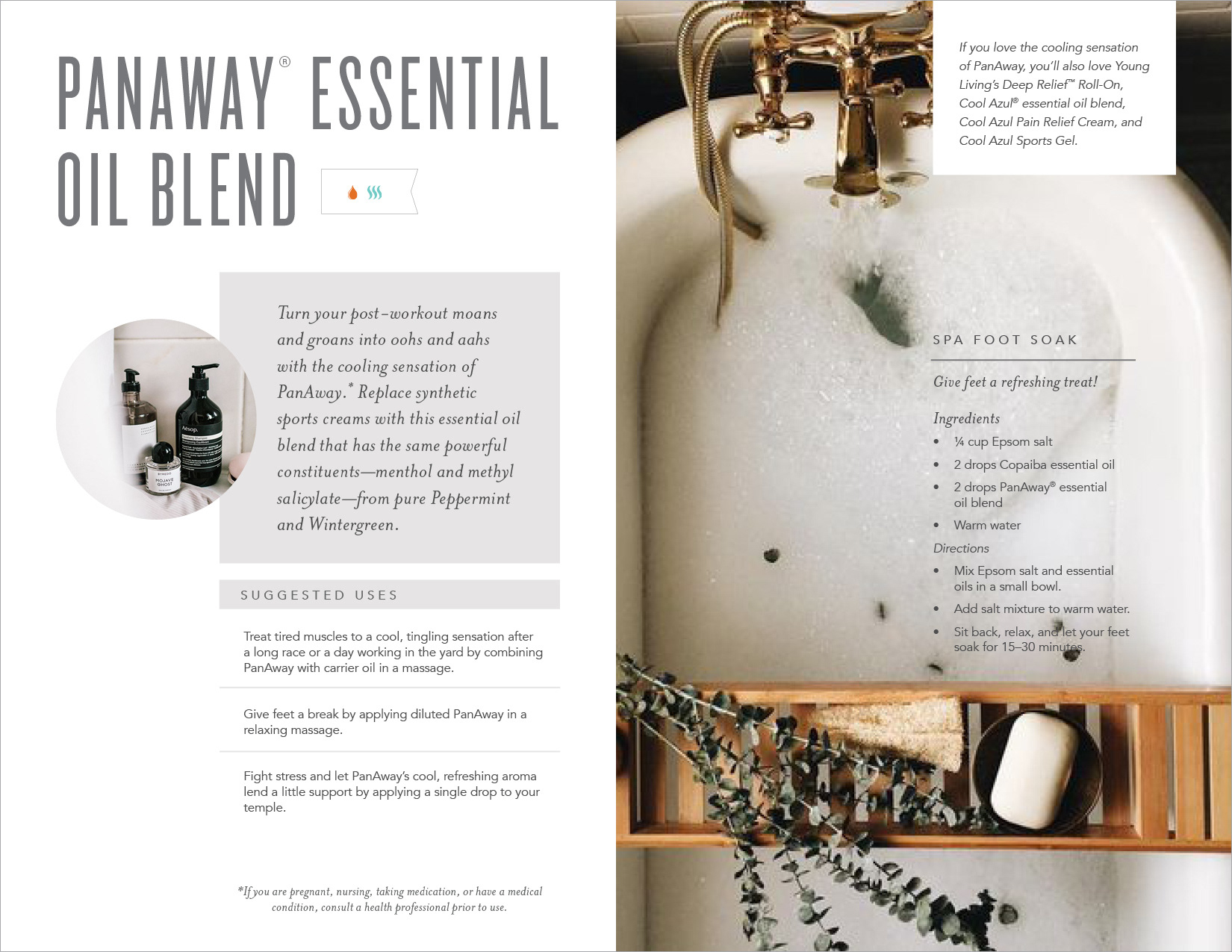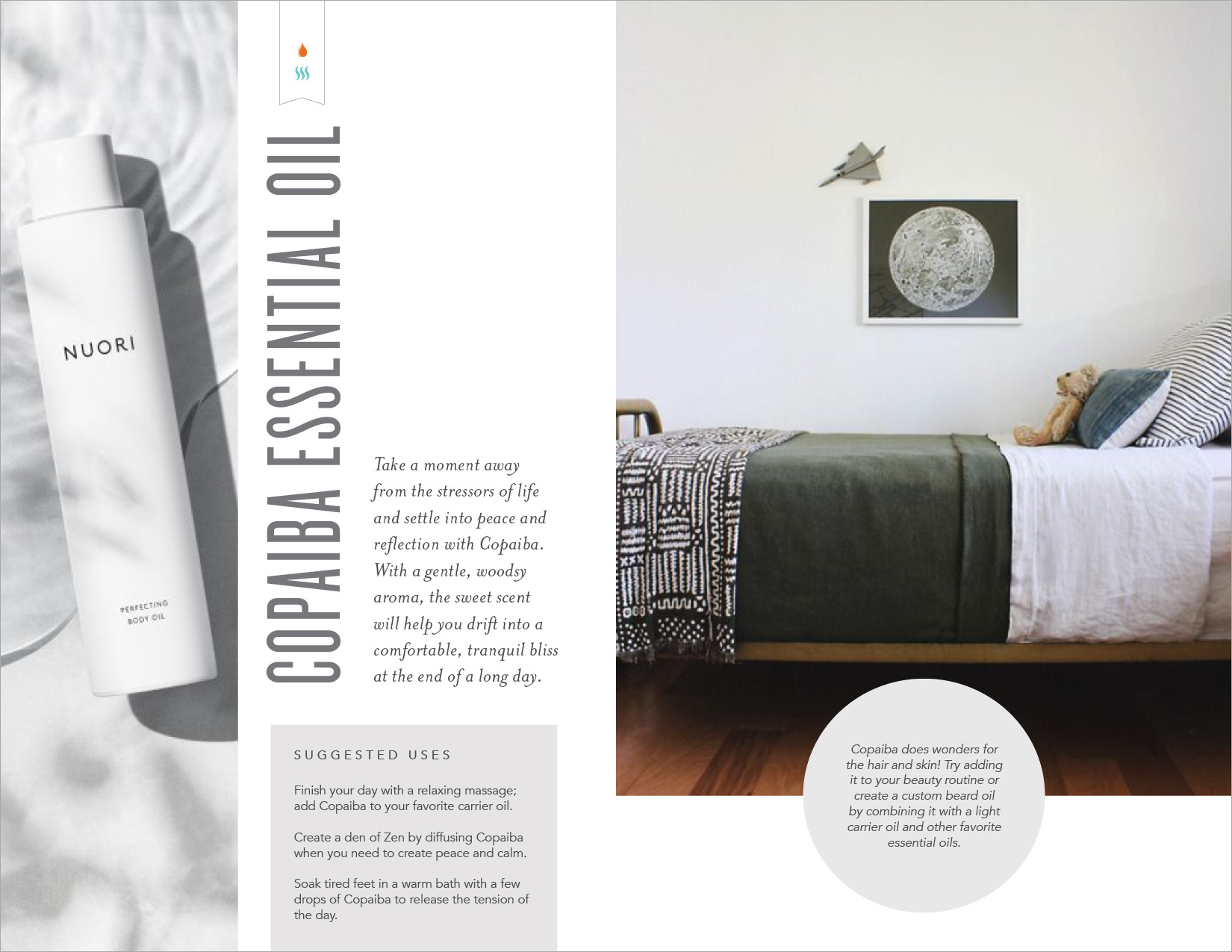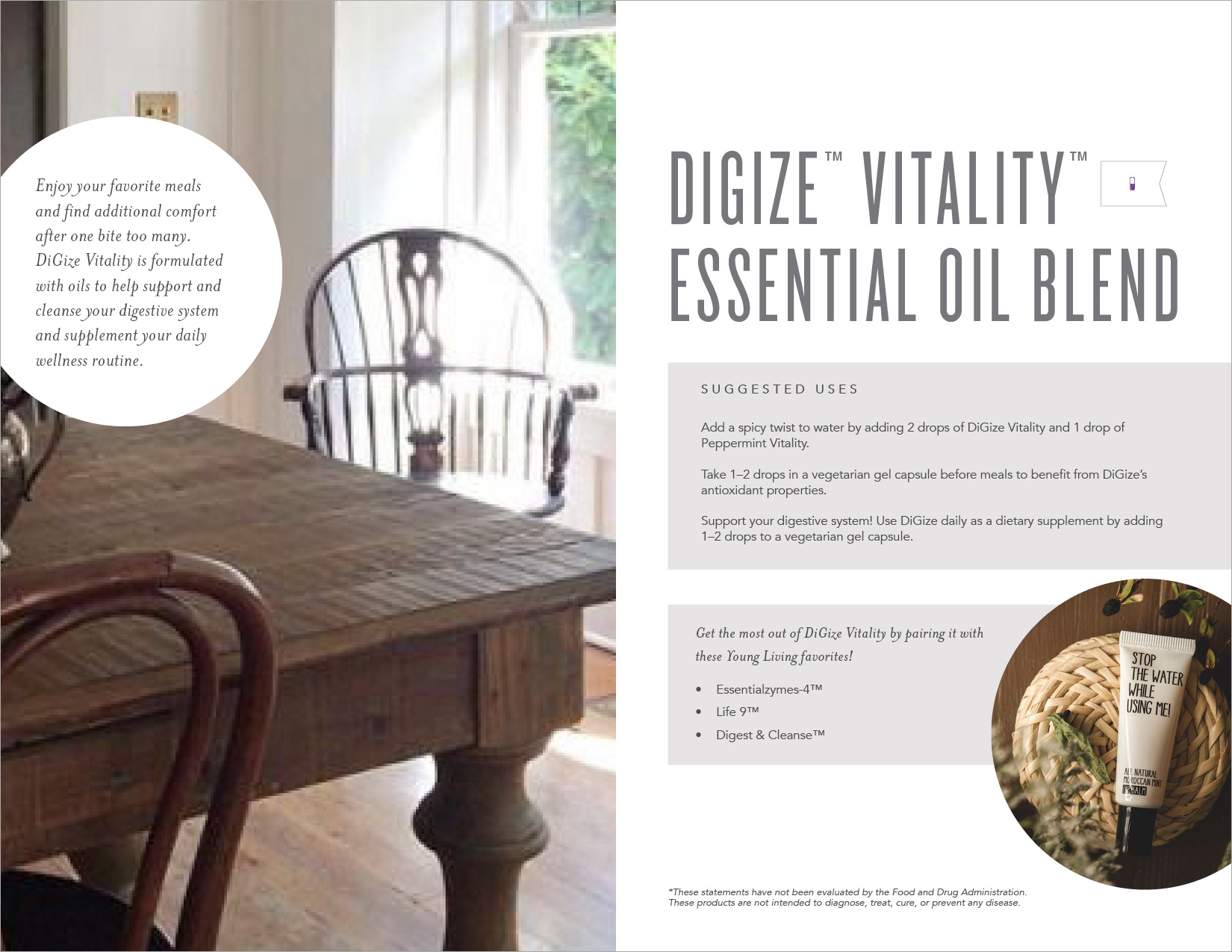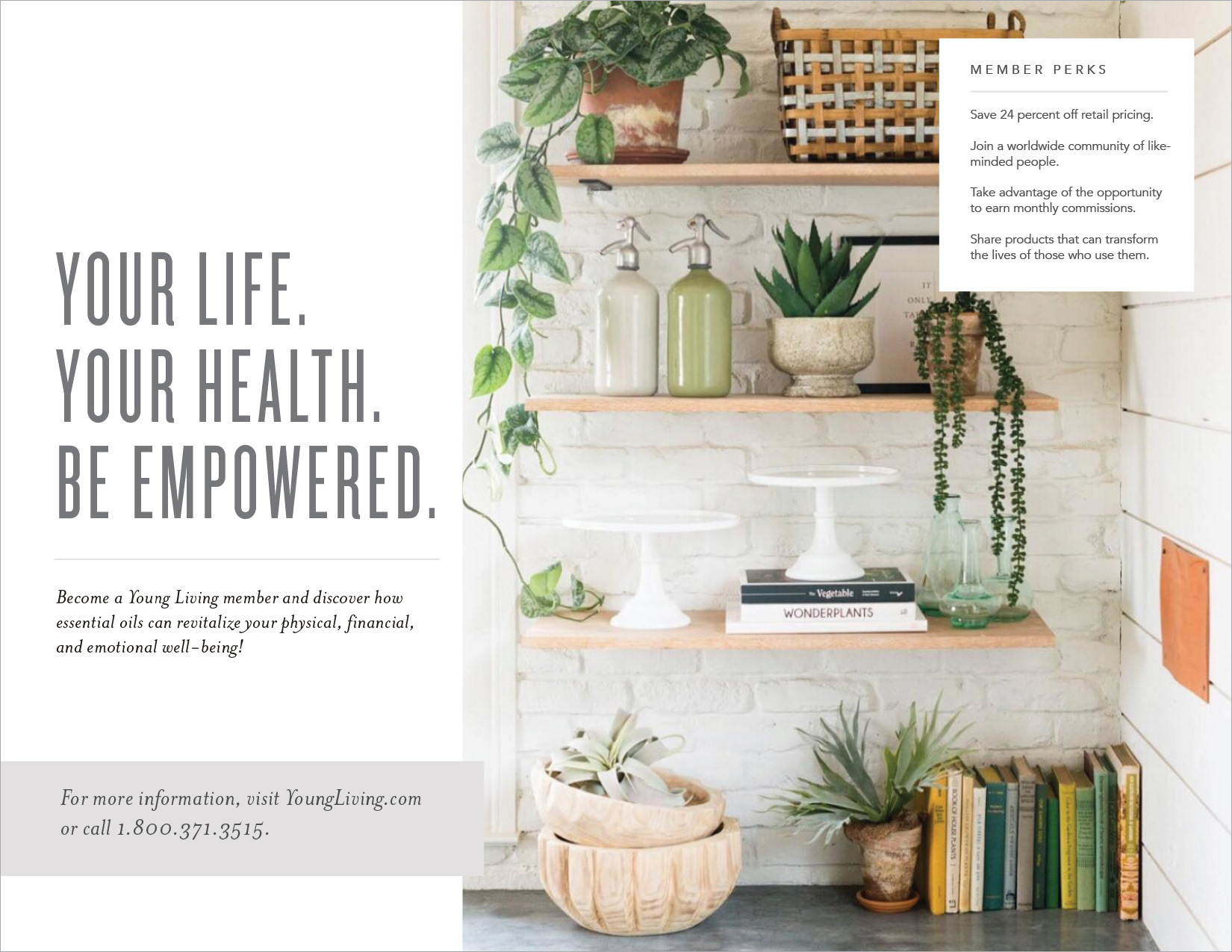 FINAL
The final mini magazine turned out even better than I'd hoped. I kept the overall design modern and organic, while also adding graphic elements that are found in the Young Living brand.